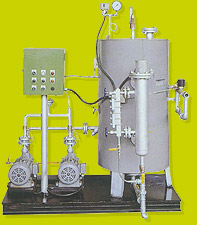 Closed type hight-temperature
condensate receiver
-----------------------------------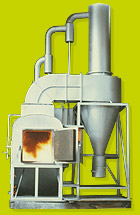 Saw Dust & Rubbish Incinerator
-----------------------------------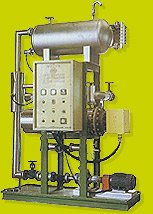 Hot oil furnace
-----------------------------------



Water softenerr
-----------------------------------



Two Layer Boiler
-----------------------------------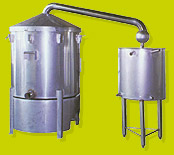 Geschlitztes Rohr,N.



| | |
| --- | --- |
| | It is the best and effective way to recycle hot water by steam refrigeration. That is, pouring little money, but gaining a great deal in return. Besides, it can rise water feeding temperature of boilers and save fuels. The recycling rate of condensate hot water by 80%~90%, or even above, can cut the costs for raw water treatment and expand the boiler's duration by needless passage to softening mounting when boiler feeds water. |

| | |
| --- | --- |
| | complete design, reasonable price, pollution-free, low maintenance fees for second environmental pollution, wide selection of incinerators, hot water recycling disabled, save energy, wide input opening, easy manipulation, go with automatic material feeding system, save labor, low space consumption, economical and durable. |

Heating by electrical power.
Hot coal oil, absorbing heat by high calorific capacity of coal oil and reaching the effect of heat conduction. On average, temperature conduction can be up to 250oC, reaching the high-temperature and low-pressure rotation.

| | |
| --- | --- |
| | Raw water can be called hard water for it is mainly made of calcium and magnesium. Therefore, it needs ion exchange resin to get rid of or decrease its hardness, salt, silicon and total solids. Different resins have different functions. Boilers water treatment is the first protection of boiler system. If processed badly, any compensation won't offset the great losses. |

| | |
| --- | --- |
| |  Hemispherical design, even heat adoption, quick heat conductivity and easy to clean.   |

| | |
| --- | --- |
| |  A continent device. Custom-made request is welcome.   |